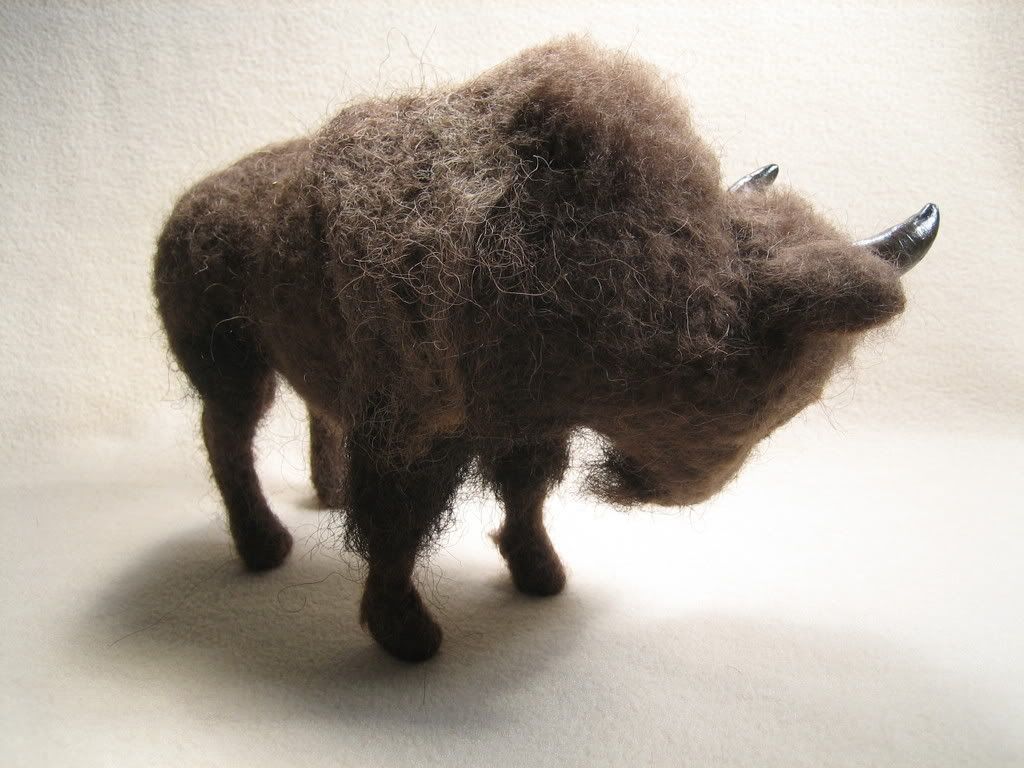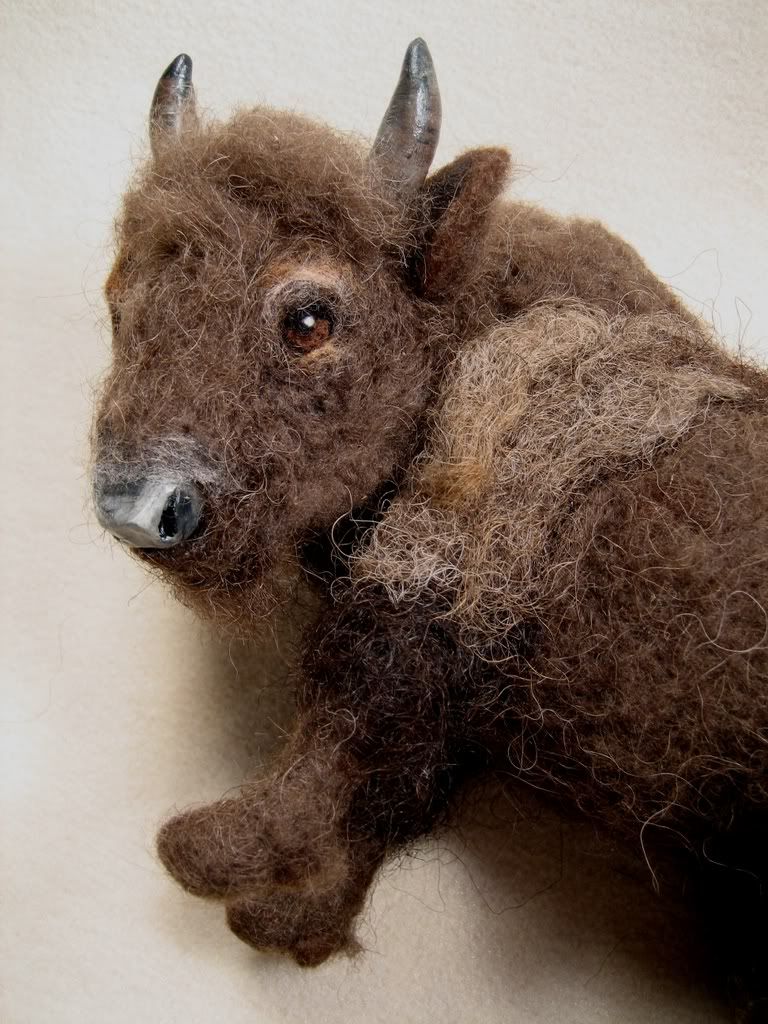 (Click on thumbnails for larger photo)
This piece created a stir at the New York Sheep and Wool Festival in Rhinebeck, NY on October 21-22. Carol sculpted it from authentic bison fiber and it served as a centerpiece of the display by Still River Mills (located in eastern Connecticut), a company that specializes in processing and selling exotic fibers.
Many thanks to Greg and Deidre for furnishing the fiber for this
Woolie
and providing such a prominent place for display of
Bison
.